What We Do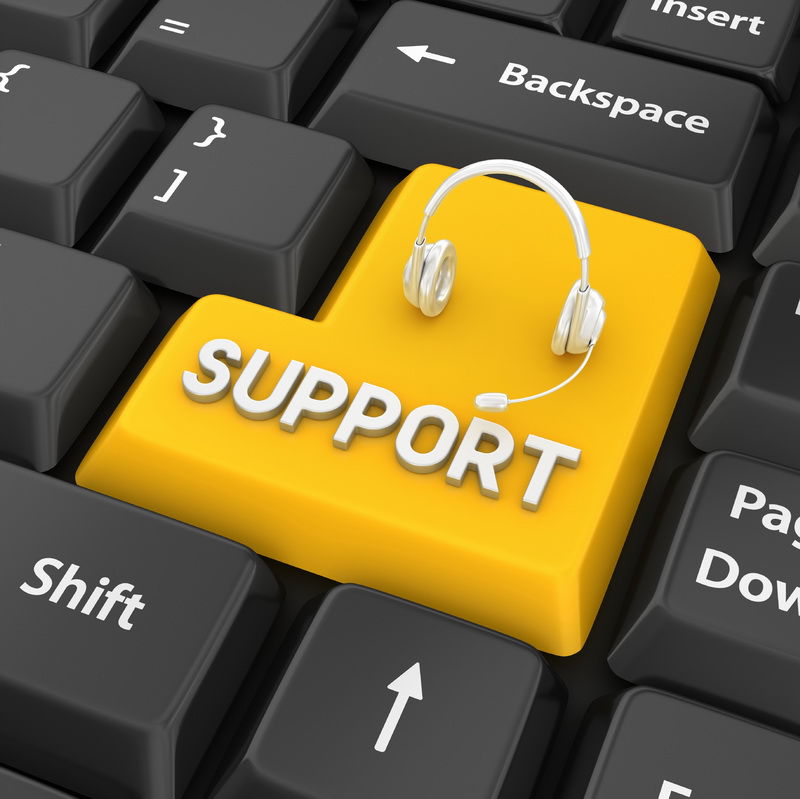 Help Desk
The central core of our company's ability to respond, manage and monitor all business activities at the required level, as and when required is our Help Desk support.
Whether you prefer on-line access or telephone based support how you interface is your choice – either way we provide a 24/7 service to ensure we maintain a direct line of contact to respond to your needs.
The engine that runs our Help Desk support is the latest in Facilities Management software that enables us to manage, log, coordinate, record and monitor all work activities. This enables us to answer any query you have in real time and provide meaningful reports based on your information needs of the type and effectiveness of work conducted.
All data about your organisation is stored based on the agreed Service Level Agreement (SLA) established. This enables our management staff and ground teams to assess the frequency of call outs and works completed to assess performance against agreed response levels and identify trends and preventative actions that could be engaged to maximize the up time of your operations.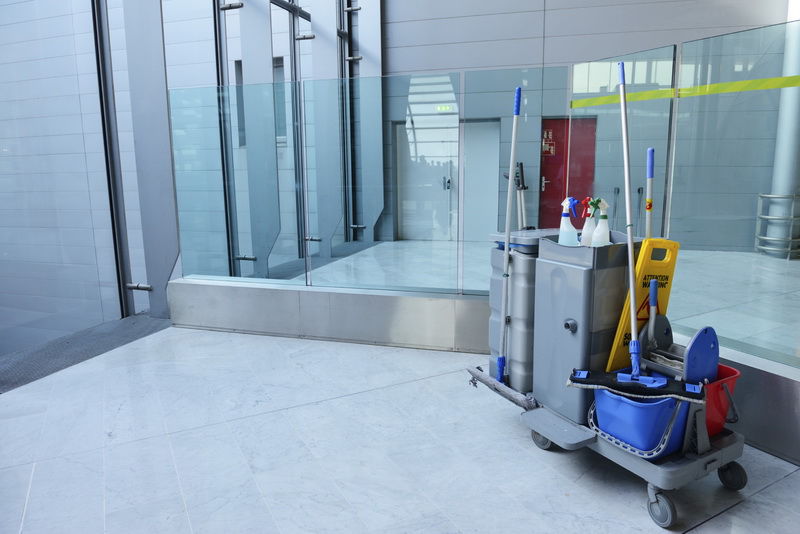 Cleaning
As crazy as it may sound, our team are positively passionate about cleaning.
Our greatest sense of achievement lies in standing back when a job is well done and knowing that we had an impact on the front and back face of our clients business and created an environment that people wanted to engage in. This creates a real sense of pride and achievement by helping our clients shine.
Maintaining high standards is a challenge – but it is a challenge we thrive on. But before we get started, we spend the time to identify your specific requirements. By listening and not assuming, we able to advise upon the right cleaning method and the correct level of service to meet your expectations - however demanding they may be. Our vast knowledge and experience of delivering cleaning services to public and private entities working in defence, commercial, retail, construction, hospitality and medical sectors, puts us in good stead.
Even better, our commercial cleaning arm is quality certified under ISO 9001:2008.
This is hugely advantageous for a number of reasons. It means we have structured systems that all cleaning activities must be planned and conducted against, and we regularly measure and report the standard of our cleaning in an objective and performance oriented way. This means you can be assured of a consistently high level of service.
Servaco provides a comprehensive range of cleaning services to support our clients requirements. These include ongoing general and once off contract cleans; interior and exterior area cleans; carpet, furniture and tile steam cleans; hygiene, kitchen and specialist area cleans. Effectively, if we can reach it, we can clean it!
Additionally we have the ability to supply and manage all of your cleaning and hygiene consumables requirements and associated dispensing equipment. This also includes sanitary management services and any of those other services you know you need to deal with but may not want to openly talk about.
Whatever your need we have the staff and resources to meet it with a cost effective solution underpinned by a foundation of knowledge, experience, practicality and innovation.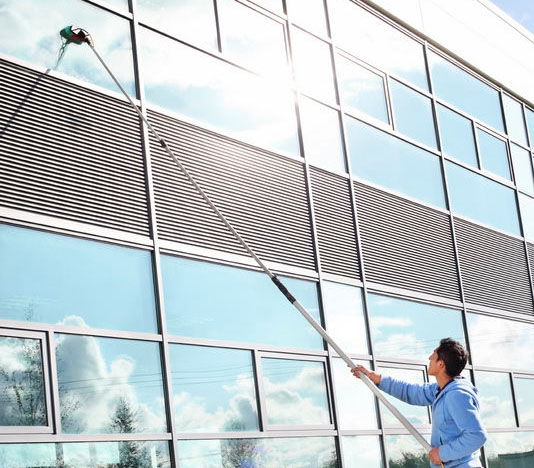 Window Cleaning
Regular, reliable and safe practices are the cornerstones of our window cleaning service. They're principles we hold firmly to, and have done from the very beginning.
We put great emphasis on providing a service which is second to none; a service which exceeds the high expectations of our clients. Whether we're working with windows, mirrors or signage, our team are trained to achieve an exceptional level of cleanliness and visibility, to create the right impression.
Health and safety is imperative. It's something we focus on diligently
Every member of our team undertakes regular health and safety training, tackling the various circumstances which may arise in their daily schedule. Best practice and safest methods, equipment, personal protective equipment and risk assessments are all fastidiously studied. And as a precaution, risk assessments and method statements are completed before commencing projects, to identify any existing site-specific hazard.
Whilst we keep up to date with the latest technology and equipment available, our policy is to still offer you the most practical and cost effective solution possible. It may be innovative, but it may not be right for you. Have your windows cleaned as a separate service or combine it with our other services as part of an integrated cleaning solution. These include high level access cleaning, furniture and upholstery cleaning, IT equipment cleaning and many more.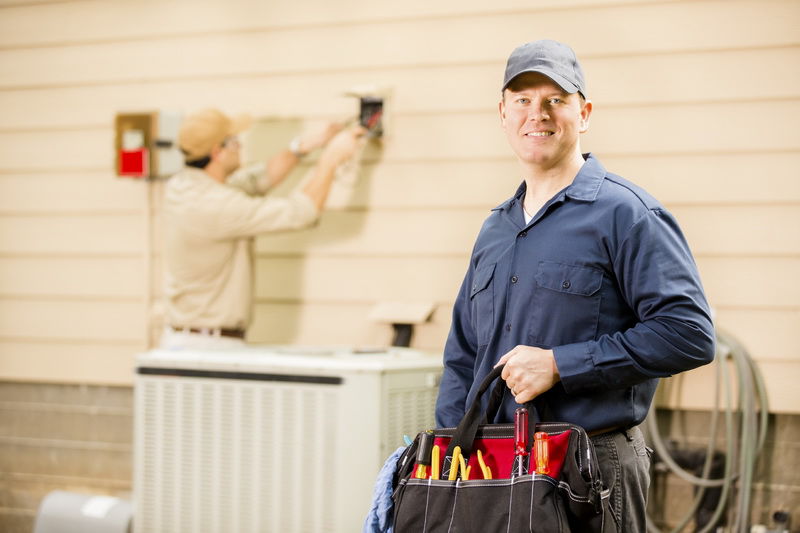 Mechanical & Electrical Maintenance
We like to refer to our mechanical and electrical maintenance crews as a bunch of 'Noah's' because they effectively know everything there is to do with this area of maintenance. We also know they are fantastic translators because they can understand and fix everything any and anything requested or logged from complex issues with plant and equipment; critical power, cooling, lighting, heating, air-conditioning, ventilation systems, LV and HV electrical distribution, generators, fire and security alarms, CCTV, lifts and escalators and water treatment to the lesser complex mysterious issues with whatsits, thingamygigs and doohiggies.
Whatever the issue our teams have the skills and expertise required to assess and maintain all your mechanical and electrical plant and equipment in peak operational condition.
Depending on your needs, our mechanical and electrical maintenance can be delivered as a single service or integrated into a wider FM provision. The full list of services we provide include, planned preventative maintenance, reactive maintenance, health and safety, minor works and projects, catering/kitchen equipment, fire extinguishers, emergency lighting, compliance works, statutory tests, including portable appliance testing (PAT) and fixed wire testing and periodic tests.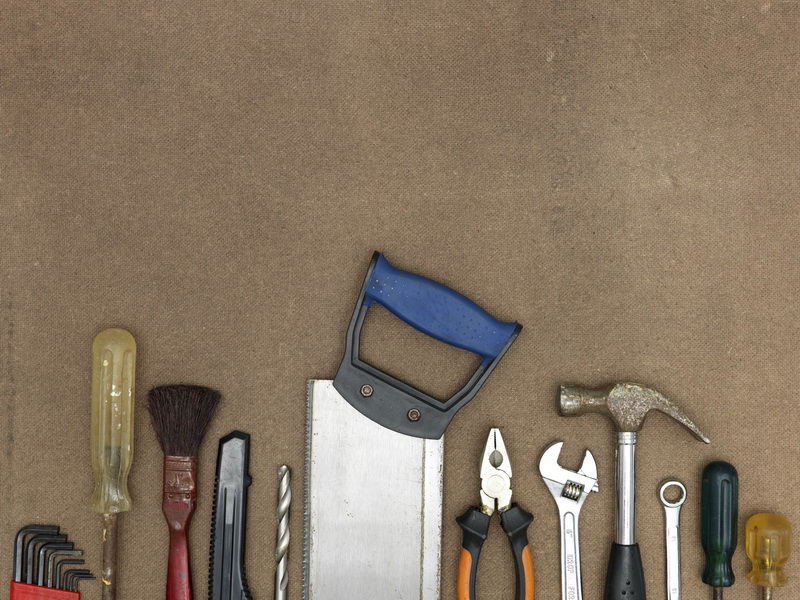 Building And Fabric Maintenance
Unfortunately nothing was built to last forever. Building maintenance is an matter that can raise a whole range of issues ranging from broken windows, leaking roof, busted pipes, graffiti, lifting tiles, paint and the list can go on.
We pride ourselves on understanding your needs and providing you with the correct level of support. Why pay for something you don't require? We also realise that you need minimum disruption during working hours. So, to reduce problems for your customers or staff and minimise interruptions, we'll always try to schedule our work during quieter periods.
Our full range of building fabric maintenance services are performed by either specialist trades persons or our network of general handymen (issue dependent) who will respond to the issue within the agreed servicing timeframe.
Each of their maintenance vehicles is fitted with satellite tracking technology. Not that they need checking up on. It simply helps us give you accurate arrival time and notify you of any delays in advance.
Our services can be provided as part of an integrated maintenance solution, combining fabric with mechanical and electrical maintenance, or as stand-alone service. The choice is entirely yours. Take a look at the long list we provide which includes, surveys, inspections, roof repairs, brickwork, plumbing, door/lock repairs, stair repairs, drainage, ceiling tiles, redecoration, carpeting, glazing repairs, carpentry work and furniture and fittings repair & maintenance.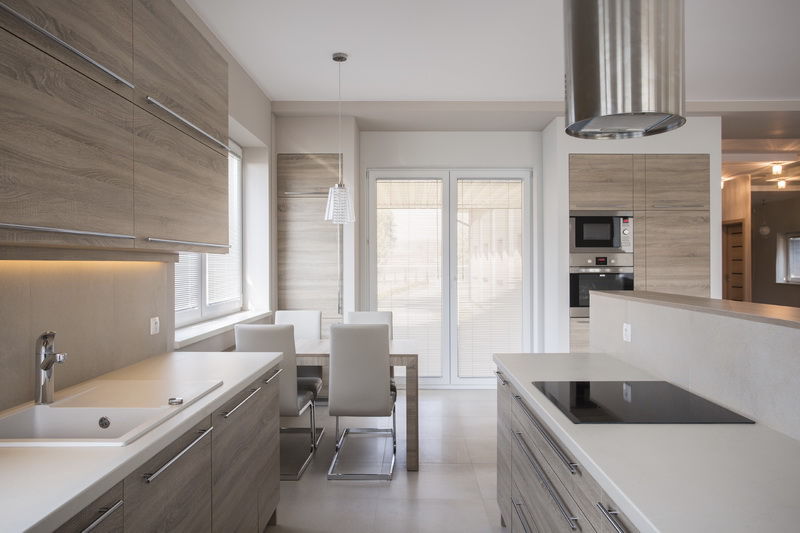 Interiors
Whether you are relocating to bigger premises, downsizing to smaller ones or simply rejuvenating your existing accommodation to get the most out of it – we're here to help.
We offer a full range of services from design and fit-out, office refurbishment & interiors to consultancy, space planning and design. Our Design Team produces highly creative solutions that make an impact, not only on the look and feel of your environment, but on the productivity of the individuals that work there.
For Servaco Interiors it's not all about work, it's about delivering spaces to relax and enjoy your lunch, a quiet corner to conjure an idea, find a solution or simply room to breathe. Whatever your need, our Design Team are the experts in helping you to find the right solution to your space needs.
To achieve this Servaco offers bespoke design and fit out services tailored to your individual requirements.
These include:
Space planning & design
Interior Design
Cost & budgeting advice
Partition installations
Mechanical installation
Electrical installation
Suspended ceilings
Specialist decorations
Flooring
Office furniture
Joinery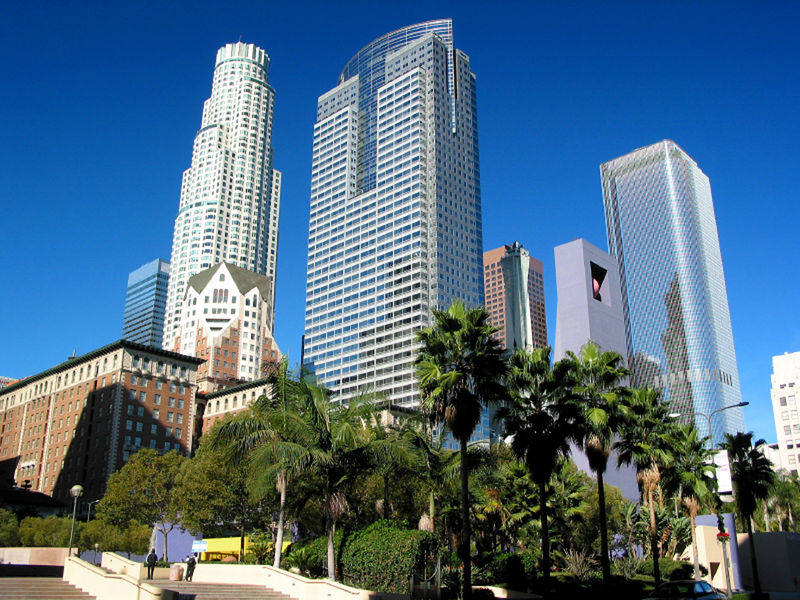 Parks And Gardens
The key to keeping a garden looking good at minimal cost is to match the requirements of the garden with the amount of resources available to the client. Our trained gardeners working under the skilled supervision offer alternative maintenance programmes so that in essence all the client need to is enjoy the benefits of our reliable and efficient service.
Whether it is an established garden in need of some caring attentions or a recently completed project requiring careful planning to develop its full potential, our Maintenance Department counts the appropriate skills and expertise to sustain the shaping and evolving of your dream garden.
After contacting our Maintenance team at Servaco, a visit will be carried out by one of our experts who will then compile a quotation for the works required tailoring the service to your particular circumstances. Upon acceptance a swift and smooth running maintenance programme will commence; regular visits by our knowledgeable supervisors ensure you always get an appropriate and flexible service.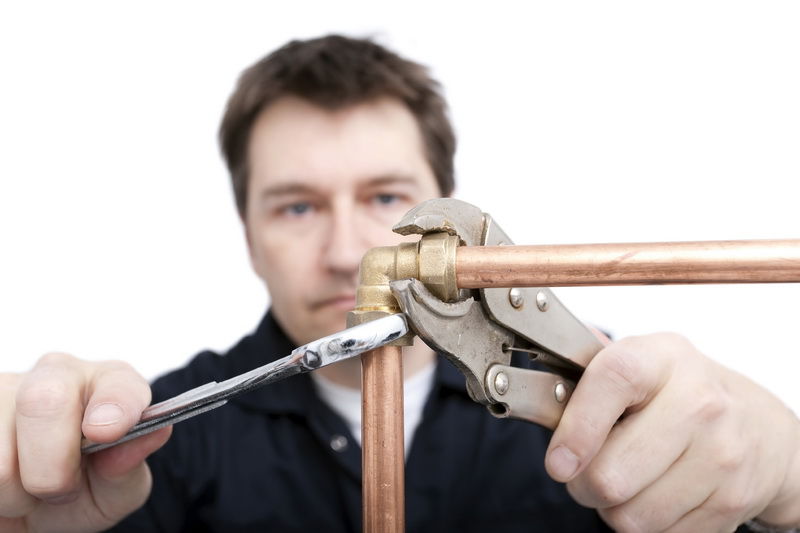 Plumbing
Need a prompt and professional commercial plumber?
At Servaco plumbing is an essential part of any well-run building. From the practicalities of keeping tenants happy to dealing with Health & Safety concerns, a commercial plumber can keep pipes unblocked, drains running and toilets flushing.
We offer our clients scheduled commercial plumbing services that are as effective for large, complex sites as they are for smaller businesses. We tailor our services to meet your goals and requirements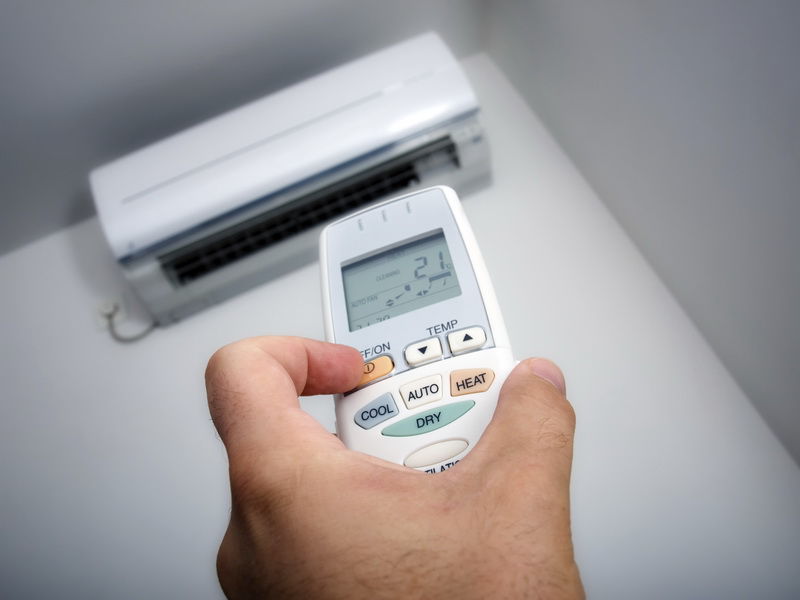 Air-Conditioning
Commercial air conditioning for comfort and energy efficiency
A comfortable working environment is more than a nice-to-have. It's essential to keeping offices and businesses working efficiently.
Commercial air conditioning helps ensure air quality and eliminates the need to open windows. After all, many commercial environments and residential sites are located on busy urban streets where opening a window would invite both air and noise pollution into the building. Not to mention the needs of hospitals, restaurants, technical/computing environments and shops to preserve a clean and temperature controlled environment.
At Servaco, our expertise covers the latest and most sophisticated environmental management systems. Whether you need maintenance service for your existing schedule or a complete new schedule, we can ensure you have a tailored solution that's cost-effective, energy-efficient and meets all guidelines. Our air conditioning maintenance service keeps all types of buildings running smoothly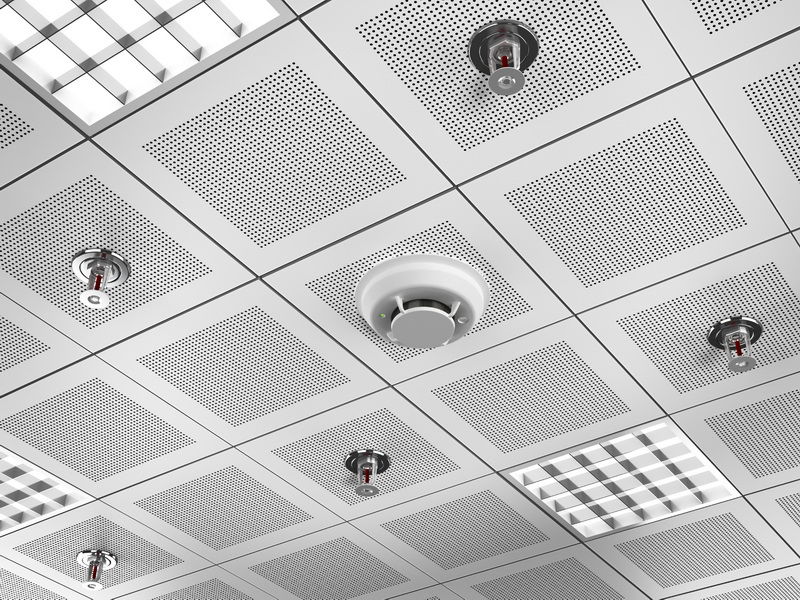 Fire And Safety
Servaco's safety first culture is best illustrated through the dedication and professionalism of our Fire and Safety Division. Our staff are committed to providing the best in industry practice in the management of fire safety requirements.
We have the capacity to manage the maintenance and installation of a full range of fire safety equipment by qualified personnel in accordance with relevant Australian Standards and work health and safety requirements.
Our qualified staff are industry professionals with the ability to provide the right advice on legislative requirements based on your business's needs.
The right advice combined with Servaco's in house management program has the ability to deliver, register and schedule all inspections and servicing as per legislative requirements guaranteeing that your building remains compliant and giving you piece of mind should an emergency or compliance inspection ever occur.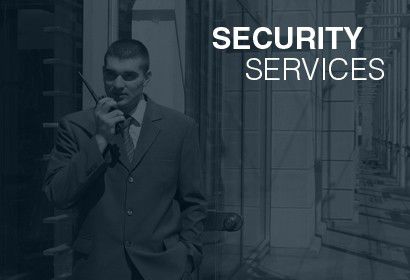 Security
Parallel to the management of facilities lies the provision of an assurance that the facilities are safe, protected and secured from unlawful access and damage.
Servaco's security management services incorporate a range of security support functions including static and mobile guards, alarm response, event and crowd control and asset protection support.
All staff are fully licensed and have demonstrated their competency and experience in the provision of effective yet unobtrusive security services.
Talk to us today about how our business can protect yours.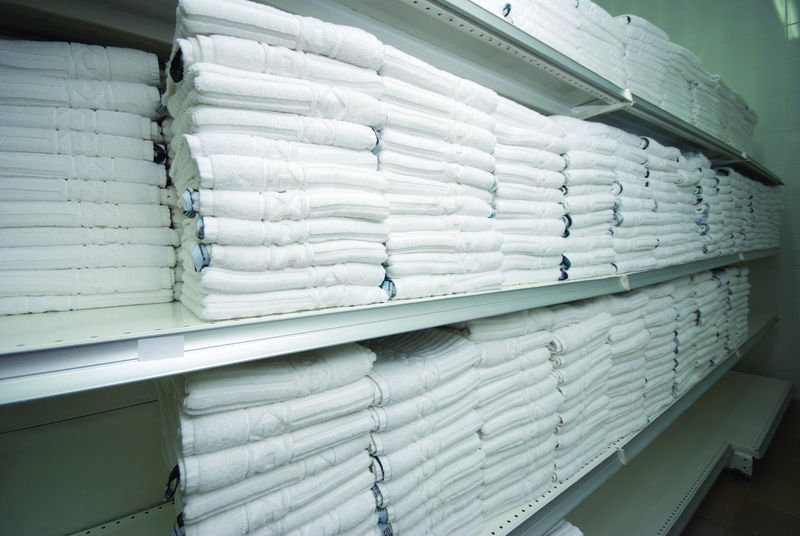 Laundry
Servaco has the ability to offer a comprehensive range of linen products and laundry services that can be tailored to suit your business needs.
Our laundry management services provide high quality support in the management of your linen supplies. We work with our clients to design an appropriate linen management plan to maximise the use and life of your products whilst providing laundry services in the most cost efficient manner.
Alternatively, you may want to investigate the benefits of a fully managed linen service.
Delivery / stocking of in house linen points
Stock level management service (allowing for peak periods and public holidays
Pick ups
24 hour emergency stand-by
Trolleys and bags provided
Whatever your need, Servaco's linen services can provide the right solution for you.
Labour Hire
Running short of staff ? Servaco has a broard range of labor hire personnel, ready and avaliable to meet your business needs. Short or long term arangements whatever your requirements, we have the ability to deliver professional staff on flexible contract arrangements.